Dan Patrick's ESPN Exit

ESPN's Dan Patrick announced Monday on his radio show his intentions to leave the network Aug. 17, making little indication as to what he plans to do next.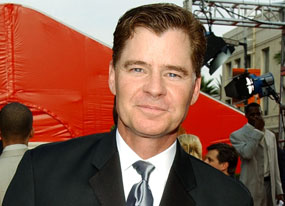 Patrick, 51, began working for ESPN 18 and a half years. Since then, he has become a staple of the network, working in all facets of its empire.

"I've spent 18 years here. It's been home, but I thought I was starting to take it for granted," Patrick said.

"I felt I was doing my job, but I wasn't satisfied," said Patrick. "I wasn't going anywhere with it, I wasn't getting better. My bosses knew I felt this way the past couple of years."

Patrick did say Tuesday he has no intention of succeeding Bob Barker as host of CBS' "Price Is Right" game show, but did say he would some day once again consider working in radio.