Spurs Dig In, Win Again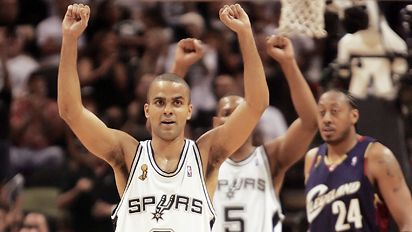 The San Antonio Spurs dominated the Cleveland Cavaliers Sunday, taking a 2-0 in the NBA Finals.

As the series heads back to Cleveland, can LeBron James figure out a way to beat the Spurs? If the Cavs want to avoid a sweep, they'll need to somehow find a way to stop Tim Duncan, Tony Park and Manu Ginobli - who each had 20 points in game 2.