MLB Draft: Histroy in the Makin on TV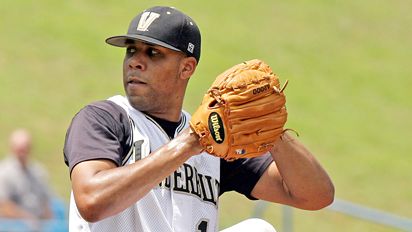 For the first time in its history, the MLB first year players draft is being televise, making its debut Thursday afternoon on ESPN2.

Rivaling the coverage of ESPN's coverage of the NFL and NBA Drafts, the network sent Karl Ravech, Peter Gammons and Steve Phillps to Orlando to comment on the players selected.

With the first pick, the Tampa Bay Devil Rays took Vanderbilt pitcher David Price.