Ducks Finally Bring Cup to West Coast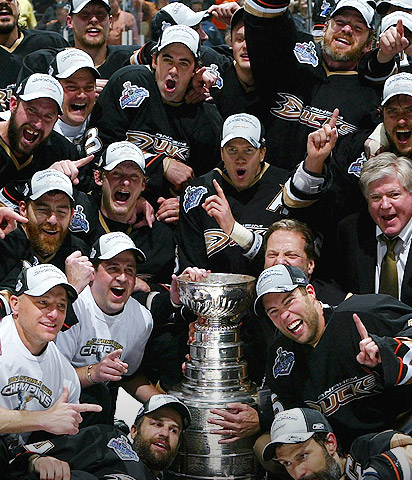 The Anaheim Ducks became the first West Coast team in the history of the NHL of bring home the Stanley Cup trophy, as the defeated the Ottawa Senators Wednesday night 6-2.

Team captain Scott Niedermayer was awarded the MVP trophy. Now that the Stanley Cup Playoffs have come to an end, ESPN can concentrate on its drowning coverage of the NBA Finals.